Welcome to the 2016 MEL [city] design awards.


We're in exciting times, where tech and innovation are creating an infinite realm of possibilities. The key to making those possibilities reality is great design. The [city] design awards program provides marketplace recognition across an extensive range of categories and celebrates the creativity and courage of those who are leading the way.


[get involved] join a community DRIVENxDESIGN and nominate your project today.
🕒 30/06/2016


Winners of the 2016 World [app] Design Awards have been announced by design100 Founder Mark Bergin including Best Studio less than 5 - Farrah Design, Best Studio 5 to 20 – Emote Digital, and Best Studio 20+ Monkii. The Design Champion award has been awarded to Mirvac and Best Startup named as Therefore Studio.
more ....
🕒 29/06/2016


The old way of designing brands is in desperate need of a rethink, writes Edenspiekermann's Paul Woods for Fast Comany.
more ....
🕒 22/06/2016


Helvetica filmmaker Gary Hustwit is training his camera on the revered German designer who influenced Apple. It's about time.
more ....
🕒 21/06/2016


Hasselblad has unveiled the world's first mirrorless medium format camera, the X1D, boasting a 50MP CMOS sensor delivering up to 14 stops of dynamic range.
more ....
🕒 20/06/2016


RMIT's Design Hub will provide ideas and answers to the unspoken questions of how the challenges of the metropolis era will be met, in a new exhibition titled Occupied.
more ....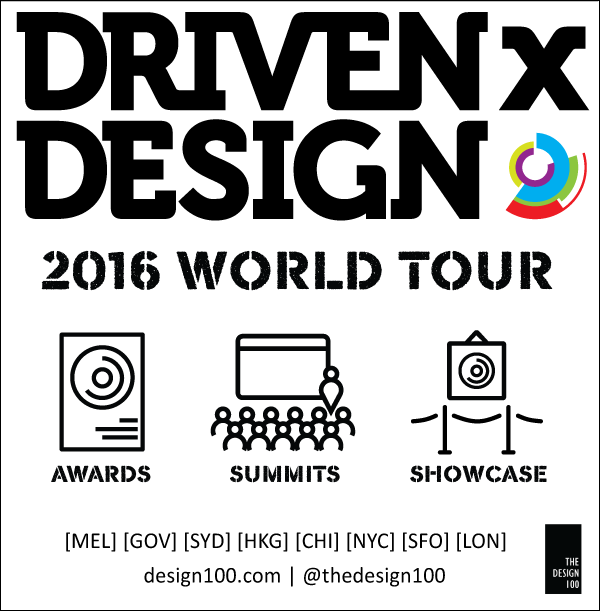 Best Of Categories
Who will win the Best of Categories?
Here are a few tips on how to improve your running. more