Category Listing - Installation
Installation, Display, Exhibit & Set Design
This award celebrates innovative and creative design for a temporary building, interior, exhibition, fixture or interactive element. Consideration given to materials, finishes, signage and experience.
2014 Presentation
Photo Gallery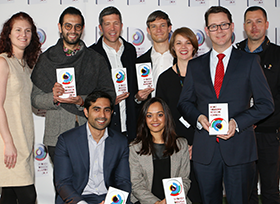 Don't forget to tag yourself, friends and colleges in the photos.
Best Of Categories
All entries submitted are automatically eligible for the relevant "Best of" category.