Product Design - Office
This award celebrates creative and innovative design for either a component or overall product. Consideration given to aspects that relate to human usage, aesthetics, selection of components and materials, and the resolution of assembly, manufacturing and the overall function.
Nominations in Category
Product Design - Office
Introducing: the original, oh-so-handsome, DeskPal. Carved from a single solid block of timber with classic well proportioned design. DeskPal promises to clean up that workspace while looking sharp and dapper at the same time.
2014 Presentation
Photo Gallery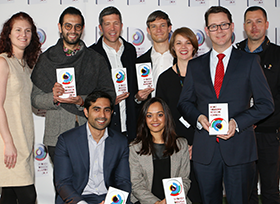 Don't forget to tag yourself, friends and colleges in the photos.
Best Of Categories
All entries submitted are automatically eligible for the relevant "Best of" category.