Product Design - Concept
This award celebrates creativity and innovation for either a product design at conceptual stage - an early sample or model of a product that has not reached the manufacture stage nor available to the market.
Nominations in Category
Product Design - Concept
Jack is a bluetooth speaker individually hand crafted from concrete and wood, giving it a unique combination of raw individuality and increased sound quality.
2014 Presentation
Photo Gallery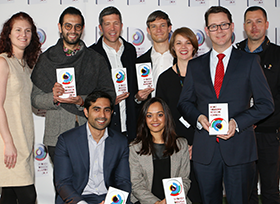 Don't forget to tag yourself, friends and colleges in the photos.
Best Of Categories
All entries submitted are automatically eligible for the relevant "Best of" category.