Marketing - Sales Promotion
This award celebrates creative and innovative experience design for sales promotions intended to persuade an audience to purchase or take some action upon products, ideas or services. Consideration given to the technical, conceptual and aesthetic elements, user experience, audience engagement and message delivery.
Nominations in Category
Marketing - Sales Promotion
Taylors is one of Australia's leading premium wine brands. Founded in 1969, it is a highly successful third generation family owned wine business with sales of more than 650,000 cases per annum generated in 30 markets globally. Each year they look to raise the benchmark in their in-store promotions that they offer their key independent retail clients. To help them in-turn excite their own customers and generate increased sales. In 2014 Taylors have launched their most ambitious and impressive programme of consumer 'Chance To Win' promotions to date. The objective of this national programme is to assist Independent liquor stores to differentiate and compete with the large chain stores by providing alternative offerings that do not focus specifically on promotional price. Attractive offers, impressive results!
2014 Presentation
Photo Gallery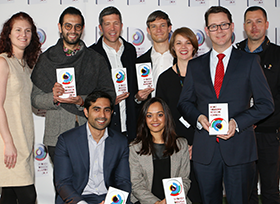 Don't forget to tag yourself, friends and colleges in the photos.
Best Of Categories
All entries submitted are automatically eligible for the relevant "Best of" category.