Interior Design - Residential
This award celebrates innovative and creative building interiors with consideration given to space creation and planning, furnishings, finishes and aesthetic presentation. Consideration also given to space allocation, traffic flow, building services, lighting, fixtures, flooring, colours, furnishings and surface finishes.

Nominations in Category
Interior Design - Residential
Located on the sought after ocean front of NSW's Pearl Beach, what was once an original 1950's stilt cottage with a prior extremely unsympathetic, faux-beach renovation. It was our task to reintroduce some of the 50's character while making the home liveable and comfortable for a family of six. The result is a home that sits comfortably within its 1950's bones while giving a sophisticated, contemporary edge to a casual, comfortable beach retreat.
Interior Design - Residential

Renewal of the old industrial and confronting the modern approach
2014 Presentation
Photo Gallery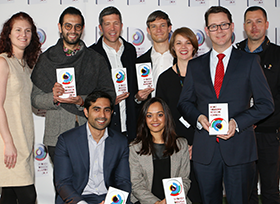 Don't forget to tag yourself, friends and colleges in the photos.
Best Of Categories
All entries submitted are automatically eligible for the relevant "Best of" category.