[NYC] DRIVENxDESIGN
[NYC] DRIVENxDESIGN - Scheduled May 2017




[awards] - New York Design Awards Presentation - 7 December 2016
The New York Design Awards are a market centric program celebrating the courage of those who commission design projects and those who create design projects. Nominations are across space, object, visual and experience design categories, culminating in the best start-up, best design studio and design champion.
How to [get involved]
Nominations are open to all design projects contemporary to New York - either created, commissioned or consumed in New York.
Standard Nominations Deadline - 8 SEP
Extended Nominations Deadline - 3 NOV -
Nominate now
Ratings Close - 16 NOV
Winners announced - 17 NOV
Awards Presentation - 7 DEC
[NYC] DRIVENxDESIGN SUMMIT
Hear first hand the candid interviews with award winning projects and design leaders as we explore the themes of:
Design Courage, Made for People, Design Economy and Future & Now
.
Design affords both cultural and economic benefits to our community. This forum isn't just about how the design creative process occurred but how the project was commissioned, project managed and the exploration of the strategy and business model behind the project.
You'll hear firsthand the stories behind award winning [NYC] projects together with insights from leading industry experts.
Learn key insights on the mastery behind the latest, leading design projects in Melbourne market, be challenged and inspired. Join the design100 community as they connect, network and share ideas, while hearing from those who are leading the way by accelerating transformation by design.
The summit projects comprise a curated selection from the latest award winning nominations representing both clients and design studios.
Interested in becoming a DESIGN SUMMIT sponsor? -
Sponsors16
To discuss contact Mark Bergin -
mark@design100.com
Program
9.00 - 9.30 Registration & Networking
9.30-11.00 Forum Session 1 - Design Courage
Discussion topics
– Enable & accelerate business goals
– Motivated project sponsors
– Inspiring teams
– Courage, research, execution, success
11.00-11.25 Morning tea
11.25 – 1.00 Forum Session 2 - Made for People
Discussion topics
– Human centered design
– Design as experience
– Design for community
– Design inclusion
– Design benefits
– Design difference
1.00 - 2.00 Lunch
2.00-3.30 Session 3 - The Design Economy
Discussion topics
– Design to accelerate business
– Design to position business
– Design to differentiate
– Design for benefit
3.30 - 3.55 Afternoon Tea
3.55 - 4.45 Forum Session 4 - Future Now
Discussion topics
– The design spectrum current, next, future
– Leveraging design research
– Design trends
– Design game changers
Some of the 4000+ brands participating in THE DESIGN 100 community
ABC, Accor, Adobe, Aesop, Alessi, ANZ, ARUP, BBC, BMW, BOQ, Brookfield Multiplex, Bupa, CBRE, CBS, Citibank, Coca-Cola, Coles, Colgate-Palmolive, Commonwealth Bank, Deloitte, Disney Pixar, Emirates , ERCO GmbH, ESPN, Facebook, Ford Motor Company, GE Capital, Giant Bicycles, Google, Guvera, Heinz, IBM, Intel, Jaguar Land Rover, Kia Motors, Knight Frank, Lavazza, Lend Lease, Lexus, LG, London Underground, L'Oreal Paris, Mars, McDonalds, Medibank, MG, Mirvac, Motorola, NAB, NBC, Nespresso, New York City Mayor's Office, New York Times, Nikon, NRMA, Olympus, Pandora , Paypal, Penfolds, Penguin Books , Pernod Ricard, Pinarello, Poliform, Procter & Gamble, Qantas, Renault, Revlon, RMIT, Rolls-Royce, Salesforce, Samsung , Santander, SAP, SEEK Ltd., Selleys, Shutterstock, Sony, Speedo, Spotify, Starbucks Coffee Company, Starwood Hotels & Resorts , Strip, T2, Team Sky, Telstra, Tesco, Tesla , The Guardian, Transport for London, TRUSTe, Virgin, Vodafone, Vonage, Walt Disney Company, Westfield, Wikipedia, Will.i.am, Woolworths, Xero, Yahoo
Some of the 1000+ design studios participating in the design 100 community
A+ Design Group, Adam Cornish Design, Alive Mobile, Andrew Maynard Architects, Appsynth, ASPECT Digital, AZBcreative, b2cloud, Bates Smart, BENT Architecture, Bild Architecture, BrandCulture, BüroNorth, Butterfly , BVN Architecture, Charlwood Design, Clemenger BBDO Sydney, CO-AP Architects, CobaltNiche, Compsoft, Cord & Berg, Cox Architecture, Dattner Architects, Davidson Branding, DDB, Deloitte , Design + Industry, Diadem, DigitasLBi, Doherty Lynch, DTDigital, e2, Elenberg Fraser, Ewert Leaf Pty Ltd, Fenton Stephens, Fiona Drago Architect, Focus Creative, Folk, Ford Motor Company, Francis-Jones Morehen Thorp, FreemanXP, Freerange Future, Frosch Media & MobeSeek, Frost*collective, Geyer, Hassell Studio, HBO+EMTB, HeathWallace Australia, Helsinki Agency, HLW International LLP, HOK, Hoyne Design, inMobi, IsoBar, John Wardle Architects, keechdesign, Landini Associates, Lend Lease, McBride Charles Ryan, McCartney Design & Hulsbosch, Microsoft, Millipede, Mnet Mobile , mobiDdiction, Mucca Design, Novoda, peckvonhartel, Pentagram, Perkins Eastman + S9, Perrett Ewert Leaf Pty Ltd, Principals, Procter & Gamble, Razorfish, R-Co Brand Identity, Reactive, Reading Room, Sean Godsell Architects, SHH, Studio Alto, Studio Binocular, STUDIO V Architecture, Studio Yellowtrace, StudioLAB, STUDIOS Architecture, Symplicit, TANK, TBWA\ Digital Arts Network Singapore, The Project Factory , The White Agency, THERE, Tongue, Truth NYC, Two Bulls , tyrrellstudio, Visual Jazz Isobar, WMK Architecture Pty Ltd, Work & Co, Xander Creative, ZOO
2016 Presentation
Photo Gallery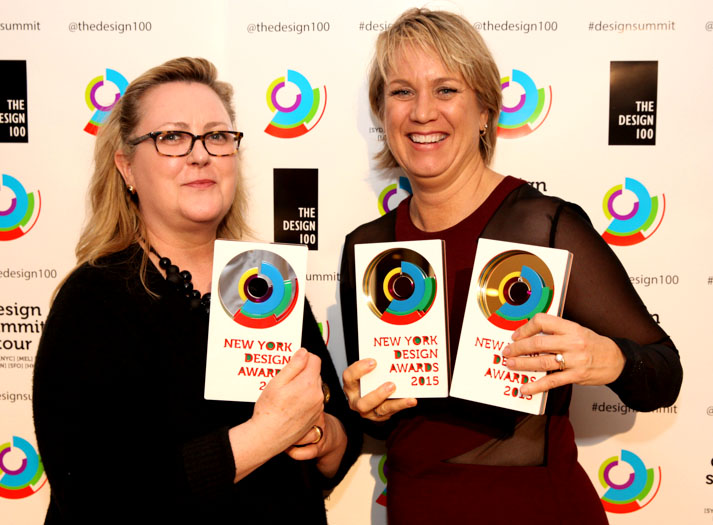 Don't forget to tag yourself, friends and colleges in the photos.