Welcome – by signing in for the 2014 Melbourne Design Awards you will be joining our community which recognises and celebrates outstanding achievement across all aspects of the design landscape.
On completion of sign up, you will have immediate access to your console enabling you to:
Submit your awards nomination – select your awards category and enter now
View current nominations – select the awards category or use the search facility
Rate nominations – select the number of stars to submit your rating
Share – spread the word via Facebook, Twitter and LinkedIn
Thank you. We look forward to your involvement
STEP 1: Registration
Please fill out all details below to register for the awards.
2014 Presentation
Photo Gallery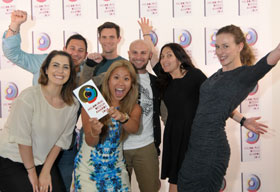 Don't forget to tag yourself, friends and colleagues in the photos.