Product Design - Home & Garden
This award celebrates creative and innovative design for either a component or overall product. Consideration given to aspects that relate to human usage, aesthetics, selection of components and materials, and the resolution of assembly, manufacturing and the overall function.
Nominations in Category
Product Design - Home & Garden
Opening up a new world of creative lighting design, the Brightgreen range of flexible, surface-mounted wall lights provide unparalleled flexibility, Tru-Colour quality and a truly unique aesthetic. Offering lighting and interior designers total creative freedom to design with light and shadows, the range can be installed in an array to create bespoke light artworks, or in a simple succession for pared back orientation lighting. Product benefits include: – Cube and Curve designs – 180°/20° universal gimballing – Hand-finished pure aluminium body – Simple audio-jack mounting system – Tru-Colour technology – Seamless integration with a range of dimmers and automation systems – White or Silver finishes
Product Design - Home & Garden
'Cradle' is a unique blend of two typologies of seating; a net structured hammock and a conventional upholstered lounge chair. The armchair stems from the studio's materials driven, process led, industrial design approach, research into the construction of mesh materials, and a study of the relationships between traditional seating components.
Product Design - Home & Garden
BEST BEFORE, an exciting new design created by French designer and Blackbody creative director, Thierry Gaugain. This is a USB lamp, to be customized and decorated, following the Art Toy principle.
Product Design - Home & Garden
The HALO series is designed to create a new and interesting link between the lamp and the user. Made in Iceland. Designed by Kjartan Oskarsson.


Past Nominations
2016 Presentation
Photo Gallery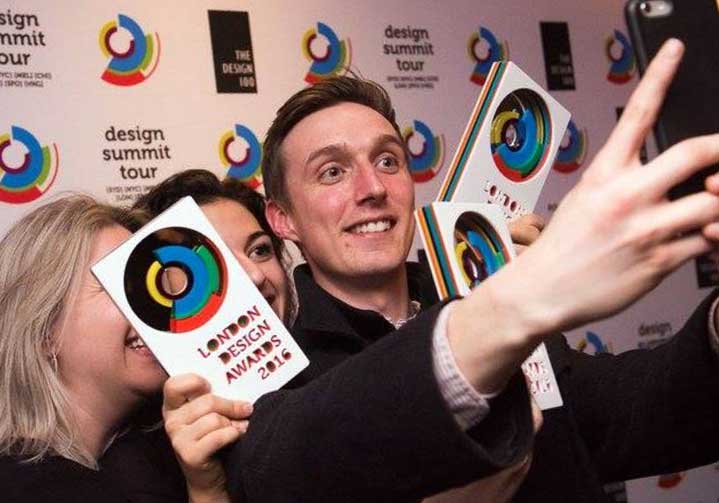 Don't forget to tag yourself, friends and colleges in the photos.