Product Design - Sport - Active Life
This award celebrates creative and innovative design for either a component or overall product. Consideration given to aspects that relate to human usage, aesthetics, selection of components and materials, and the resolution of assembly, manufacturing and the overall function.
Nominations in Category
Product Design - Sport - Active Life
The innovative firefly™ is a simple, convenient and time-efficient electronic device designed for athletes to accelerate recovery after exercise and minor injury. Portable—with no leads or wires—and worn behind the knee, the firefly™ device delivers painless electrical impulses to gently activate the muscles of the lower leg to increase blood circulation. It is one-size-fits-all with clinically proven sports recovery benefits, including the reduction of delayed onset muscle soreness (DOMS) within 24 hours of high intensity exercise, aiding the recovery from a sprain or strain and reducing swelling following an injury. The firefly™ device is used by athletes at all levels, including Premier League footballers and British Olympic triathlete Vicky Holland. The original firefly™ device was used during the 2012 Games by medal winning members of Team GB, and the T-2 is in active use by members of Great Britain's Paralympic team for the 2016 Olympic Games in Rio. The device has also been endorsed by the Head of Research & Innovation at UK Sport, Dr Scott Drawer who said: "The physiological effects, portability and ease of the firefly™ device provides an additional approach to effectively manage the stressors of being a competitive athlete".
Product Design - Sport - Active Life
The kkdu plum™ bike buggy and rack is a simple, stylish and innovative solution designed to expand the possibilities of bike travel. By making it as easy as possible to transition between cycling and walking, kkdu plum™ are enticing more people to incorporate cycling into their daily lives. Their ultimate aim is to entice people to live differently, by contributing to the reduction in car use, and by increasing their levels of exercise. The kkdu plum™ bike buggy simply and very quickly attaches to a unique hitch point on the included, adjustable bike rack. By rotating the fold-away 3rd wheel it can transition from 2-wheeled bike trailer to 3-wheeled cart, and back again, in a matter of seconds. Unattached to a bike, and using the ergonomically adjustable handle, it can be pushed or pulled around markets and shops, along outdoor tracks, through parks and along beaches. It includes two plastic storage tubs that snap easily and securely into place, perfectly sized for daily use. For compact storage, the rear wheels can be easily removed and the frame can be folded or hung on the back of a door or wall by a hook.


Past Nominations
2016 Presentation
Photo Gallery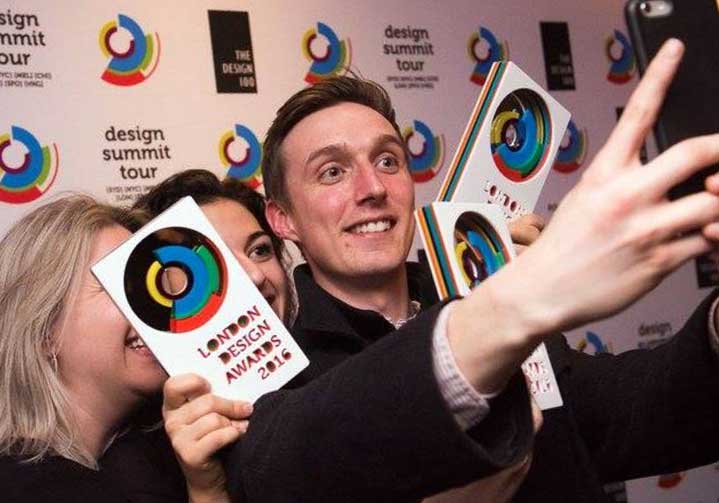 Don't forget to tag yourself, friends and colleges in the photos.