Interior Design - Corporate
This award celebrates innovative and creative building interiors, with consideration given to space creation and planning, furnishings, finishes, aesthetic presentation and functionality. Consideration also given to space allocation, traffic flow, building services, lighting, fixtures, flooring, colours, furnishings and surface finishes.
Nominations in Category
Interior Design - Corporate
HelloFresh approached ThirdWay to create their new London Head Quarters. It was key that we were not just creating an office but their new home. The space was to be 100% unique to them, to encourage productivity and ensure their company culture is at the front of their day to day workings. The future was key to the business, therefore the design needed to make sure that was allowed for.
Interior Design - Corporate
A 20,000 sq ft, state-of-the-art suite of offices for knowledge-sharing pioneers Mendeley, that responds to a complex technical brief and prioritises staff's ergonomic needs. The offices are located in the landmark AlphaBeta development in Finsbury Square, part of London's burgeoning Tech City. Mendeley is a fast-growing, global, collaborative research and knowledge-sharing platform with over 3m global users. At the core of the business offer are cloud-based tools, platforms and services, designed to help scholars all over the world discover content, organise their papers and connect with other researchers – in order to make science more open, social and accessible. In 2013 Mendeley was acquired as a start-up – with just 40 employees - by Anglo-Dutch publishing and information giant Elsevier. Thanks to successful expansion and integration with existing Elsevier teams and resources, the company is now well on its way to being five times that number.
Interior Design - Corporate
Threefold Architects working with Parkeray and the Airbnb environments team have just completed the new UK headquarters for Airbnb, located in a former warehouse in Clerkenwell, London to provide an office and events space for their London team.


Past Nominations
2016 Presentation
Photo Gallery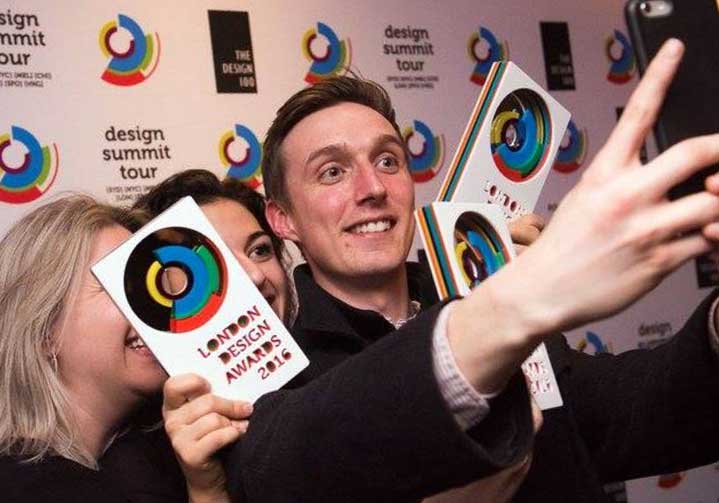 Don't forget to tag yourself, friends and colleges in the photos.