Digital - New Service or Application
This can be any new service or application from a start-up to an industry leader. It's not just bells and whistles we're after but true innovation, exceeding expectations and filling a void that had previously been open.
Nominations in Category
Digital - New Service or Application
Halcyon is a futuristic murder mystery, set in 2040, that explores the dark side of Virtual Reality (VR) made for Syfy. The 15-part series includes 10 short-form episodes, interspersed with 5 interactive VR episodes that take you deeper into the story. For the ultimate experience, the Halcyon VR app for Oculus Rift and GearVR contains all 15 episodes, allowing you to experience the show through an interactive 3D world and discover the evidence for yourself.
Digital - New Service or Application
hayu is the undoubted home of reality TV. The new, all-reality subscription video on-demand (SVOD) service from NBCUniversal International (NBCUI) is a true innovation in SVOD and the first all-reality service of its kind: a fully integrated entertainment platform featuring celeb stories, social feeds and short form "snippets" available on mobile, desktop and tablet.
Digital - New Service or Application
Jomoco LTD approached us to create an innovative messaging app. Chinwag Messaging offers an alternative way to message family, friends, and colleagues. Family and friends love to share. Emails are formal and texts don't communicate all there is to say but Chinwag messaging makes it easy to send, save and share precious memories or silly off-the-cuff moments your dad would rather forget. Chinwag has been intuitively designed to ensure it is fun to use, interactive and accessible. Jomoco said about the app: The app is looking great and has met our highest expectations. It was a pleasure to work with the Brightec team throughout the design, build and testing phases of the project.
Digital - New Service or Application
Grip: Internet-Enabled Virtual Coaching Experience. Grip is our answer to how virtual reality and the Internet of Things (IoT) can work together to grow grassroots sport.
Digital - New Service or Application
TABS® is the digital revolution for recruitment and resourcing operations, delivering a step-change improvement in cost, time and user experience by removing the friction of getting the right people, with the right skills to where they need to be. TABS® allows, from your preferred device and location, securely and in real-time : bookings, resource requests, scheduling, timesheet management, accounting, reporting, compliance and messaging. TABS® is not limited to a specific sector or operation. Its scaleable and simple to customise for any sectors and any business that needs to manage shift based people, freelancers contractors.


Past Nominations
2016 Presentation
Photo Gallery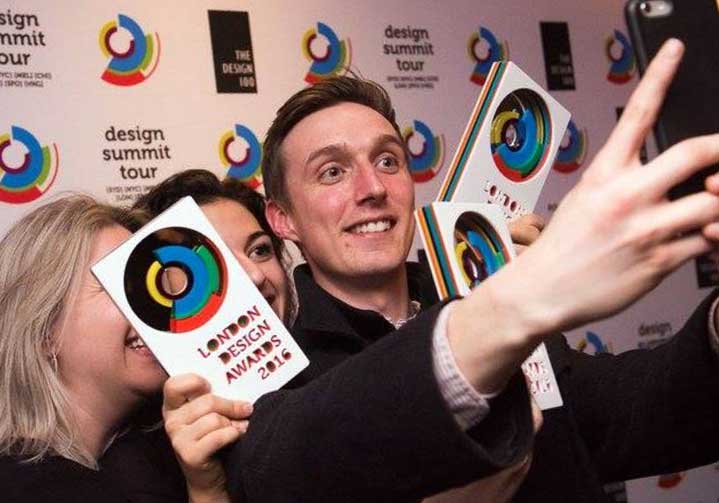 Don't forget to tag yourself, friends and colleges in the photos.