Architecture - Commercial - Constructed
This award celebrates the design process and product of planning, designing and constructing form, space and ambience that reflect functional, technical, social, and aesthetic considerations. Consideration given for material selection, technology, light and shadow.
Nominations in Category
Architecture - Commercial - Constructed
The Dubai Design District, the Middle East's prime hub for local creative talent, was in need of a temporary facility to house community projects and events within the artistic complex. Ibda design's response was a neighborhood of containers configured not only with the influences of traditional Arabic planning, but to also incorporate landscaped courtyards with natural cooling by employing custom-designed 'wind towers' throughout the site. This thoroughly sustainable development, with the use of clean, simple forms and arranged with abundant breathing space, offers its users a robust yet flexible platform. It is a place where creative professionals can embrace the dynamism of their work, and in turn, contribute to the development and growth of the creative industry in the Middle East.
Architecture - Commercial - Constructed
The Design Museum opens in its new home on Kensington High Street, west London. Housed in a landmark grade II* listed modernist building from the 1960s that has been sensitively retuned by John Pawson, the project is the culmination of a five-year construction process. The museum has now tripled to 10,000sqm from its previous premise in Shad Thames, south-east London. The new building includes two major temporary gallery spaces, a free permanent collection display, a restaurant overlooking Holland Park, auditorium, studios, library, archive and new learning facilities.


Past Nominations
2016 Presentation
Photo Gallery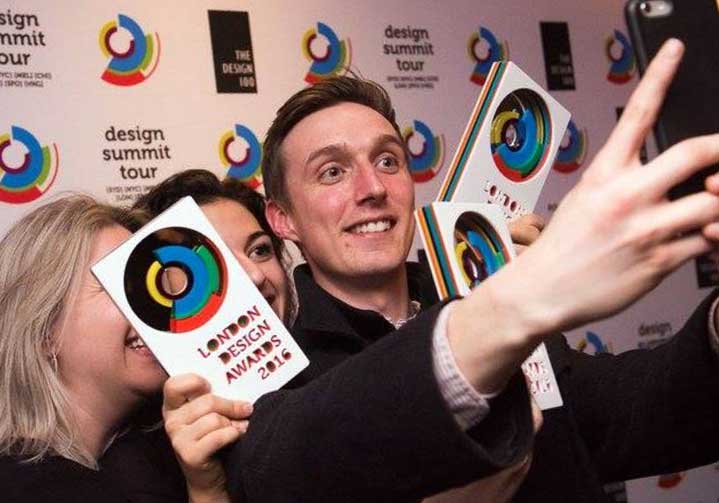 Don't forget to tag yourself, friends and colleges in the photos.