Awards Entries
Best API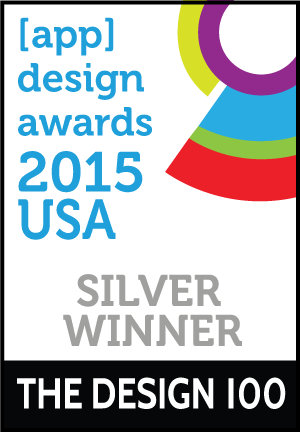 Verie's proprietary system turns users' smartphones into virtual, online ID cards. Never again will you have to risk getting scammed -- Verie confirms a user's identity, then provides a link to their profile. Whether you're on dating sites, social media, social commerce sites, or just chatting, make sure you're dealing with a REAL PERSON, with a CONFIRMED IDENTITY.
Best API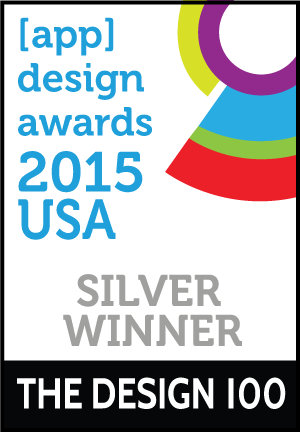 Cloth is an app for iPhone that makes it easy to save, categorize, and share your favorite outfits. The app also uses real-time weather data to help you pick your best outfits for current conditions. If you have iOS 8, you can even wake up to an alert with the weather, and your best looks for the day. Cloth also lets you see what other people are wearing, in any city in the world. Searchable by category, weather... or just about anything else Real-time street style.
Best App Startup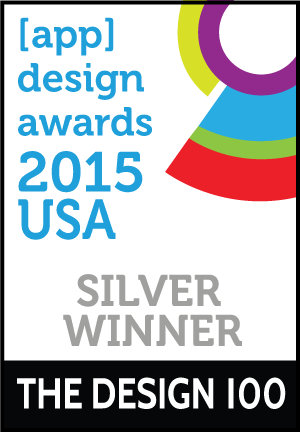 Inbox empowers users to have conversations, instead of just sending messages. Traditional messengers send text or pictures to describe what you want to say, but Inbox creates chat experiences that allow you to share how you feel and express it creatively. If there isn't a perfect emoji for your mood, draw your own! Or transform selfies into fun drawings that capture all of your personality. When the conversation gets serious, show a friend that you're listening with the presence indicator. These features mixed with a clean and intuitive design mean better conversations for you and your friends.
Best App Startup
Skybeam™ is the most effective way for businesses to continuously display dynamic web content on big screen TV's and monitors. Use any HDTV as web-connected digital signage with a simple cloud based interface and open API. Built for businesses to unlock the potential of their cloud data, once you set up your Skybeam™ Receiver you will never have to think about managing your data viewing experience again.
Best App Startup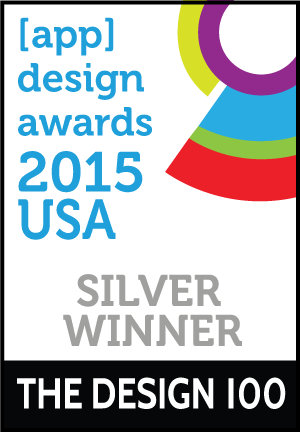 Memo is a cross-platform messenger application that facilitates honest and open workplace communication. Combining robust privacy features with snappy, elegant design, Memo is the 21st century replacement of the venerable office watercooler. Memo is more than just a place for people to share tidbits about everyday office woes, it allows coworkers to come together in order to enact real changes in the workplace without fear of retribution from the powers that be.
Best Connected Device and Wearable Tech
Google's OnHub sets a new standard in router design. It is prominently positioned in the home as a connected hub, hence its elegantly tapered cylindrical shape and absolute simplicity. Under this graceful skin is an array of 13 antennas arranged in a circle, which provides ideal wireless signal performance. A gap between the inner and outer shells allows heat to escape and a status light to glow from within. OnHub is very easy to use – just plug it in and pair to the Google On app on your smartphone to calibrate and optimize its performance. "Google's new router is beautiful, simple and powerful" said Engadget. Yahoo Tech stated "OnHub is the wi-fi router Steve Jobs might have built"; and CNN remarked "Routers are about as easy to set up as Ikea furniture, and as reliable as drug store umbrellas. Google wants to cure our dread with OnHub. Interestingly, one of the primary selling points of the OnHub is that it looks good".
Best Connected Device and Wearable Tech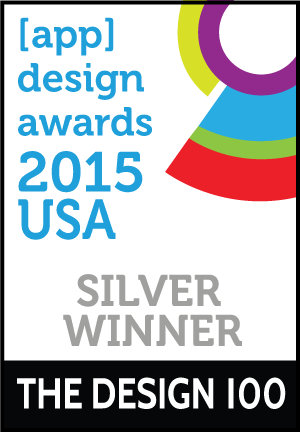 Description Swingbyte attaches to any golf club below the grip and instantly transmits swing data to the user's Android device. View 3D animation of your swing, along with a variety of helpful data points. Captured data syncs to the cloud, so you can review anywhere. Key Swingbyte features include: - Club Head Speed; Swing Tempo; Face Angle at Impact; Face to Path; Club Path; Attack Angle; Shaft Lean; Swing Plane and more. - In-App video recording: uses your mobile device's camera, auto trims video length and syncs with your 3D swing. - Swing comparison. - Swingbyte Laser Lines: red lines trace the path that the bottom of the club head and top of the handle create during the swing to help to illustrate the golfer's plane and path. - Works with putting and full swing practice. - Easily share links to swings with an instructor or friends via social media.
Best Dev Platform/Dev tools/framework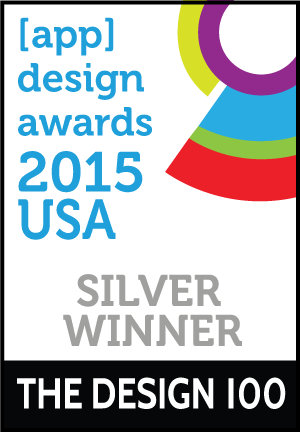 An awesome prototyping toolkit built for designers and UX professionals. Framer turns static mockups into living prototypes with animation & interaction. It's a game-changer for the community.
Best Dev Platform/Dev tools/framework
PageCloud is a professional-grade website creation tool that runs in the cloud but still integrates seamlessly with your desktop. The last time you had this much freedom, was the time you got your first car. From any browser, any machine, you can quickly login and make spot edits or create a new page in seconds, live in real-time. PageCloud is a browser-based app that integrates with your operating system to bring you familiar must-have features you thought were lost to the Web forever. No plugins required. You just have to see it. Most visual tools lock developers out or introduce extra workflow in order to 'keep' custom developer changes. PageCloud was designed with developers in mind and in the driver's seat. Several inventions coming out of the PageCloud research can only be found in PageCloud. They're designed to allow you to accomplish sophisticated Web publishing tasks in seconds.
Best Expanded Service or Application
Insurance. Everybody needs it. But nobody wants to deal with it. This called for an app that could help people help themselves in those mobile moments, while delivering the same functionality they've come to like on the website. So, we reinvented GEICO Mobile. An app that is both welcoming and beautiful, with a fresh visual and architecture foundation, original iconography and unique animations that feel natural. Helping people feel the ever-helpful delight of GEICO.
Best Expanded Service or Application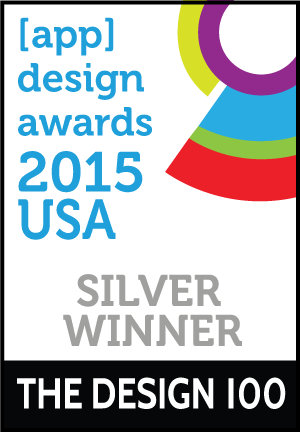 Built for today's fast-paced, highly mobile workplace, join.me's the instant online meeting app that makes collaborating easier than ever. Powerful yet simple to use, join.me is great for ad-hoc meetings, formal presentations and anytime you need to share ideas. That's why millions of new people, from universities to startups to Fortune 500s, use join.me every month to simply and more effectively share their ideas and work. In 2015 join.me added new features including video meetings and many mobile updates including mobile whiteboarding, an Apple Watch app, and one-touch meeting start from iPhone and Apple Watch.
Best Mobile Marketing Campaign
To encourage people to get active, Nike sought an intimate and personalized initiative that would take the Nike FuelBand experience beyond the app and into the real world. Together, Huge and Nike partnered to create the Nike FuelBox, a mobile vending machine activated with Nike FuelPoints, that dispensed Nike products at locations throughout New York City over the summer of 2014. The initiative redefined loyalty programming as a truly integrated digital/physical experience. The FuelBox was designed to reward users for the sweat equity they built each day: sweat a little, get a little; sweat a lot, get much more.
Best Mobile Marketing Campaign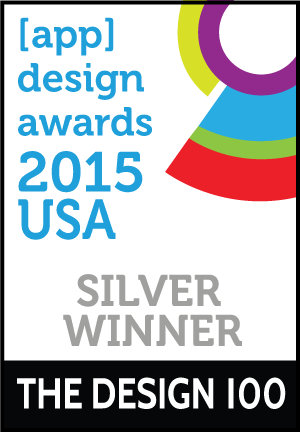 Creating the number one digital and mobile credit card acquisition experience.
Best New Service or Application
Protocol Builder is a first-of-its-kind solution for writing all types of research protocols. Protocol Builder takes a highly complex regulatory and technical writing process and enables faster protocol writing and simplifies protocol writing research decisions with a comprehensive menu of carefully designed features. It helps research investigators and research staff at hospitals and academic institutions improve the quality of research protocols, adhere to strict regulatory standards to streamline the approval process and avoid multiple rounds of revisions. By doing so, it can help get important research off the ground faster with less resources.
Best New Service or Application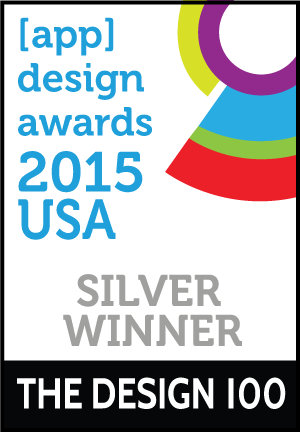 Despite the abundance of cloud storage and file sharing services on the market today, and some big Valley players taking up room, there are still real obstacles facing the space, including speed, cross-platform use and security – not to mention the difficulties of slow Internet speeds or inconsistent wireless networks. Fasetto for Android 2.1 is facing each of these challenges head on. It's an all-in-one cloud storage, content sharing and messaging program that lets you send files of any size in the blink of an eye, conveniently and securely, from any device or platform, online or offline.
Business Operations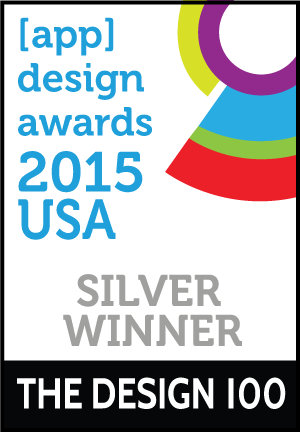 Retailers have been using paper labels to display price and product information for years. However, retailers now recognise the benefits of displaying this information digitally using electronic shelf labels (ESLs). Displaying accurate and impactful price, product and marketing messages in the store, with the ability to update this content remotely in real-time, enhances both the consumer experience and the sales and margins of retailers using Displaydata ESLs. Displaydata's Dynamic Solution helps eliminate many of the issues retailers face, including inconsistent pricing across channels, and helps bring the internet into the store with peer reviews and price comparisons displayed on ESLs.
Business Operations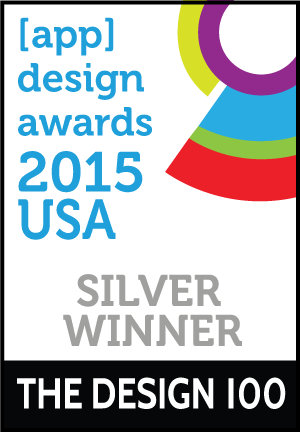 eVoice® offers you a better way to connect. Add a free business phone number to your smartphone - without the hassle or the need to buy a second device! Discover the freedom of having your business phone number accessible from your smartphone. Access your phone contacts, make & receive calls, send & receive texts, and more - without any headaches or restrictions. The screenshots below show the upcoming version of eVoice, redesigned with a cleaner, more minimalist theme, to make easier for users to find and access features more easily.
Business Operations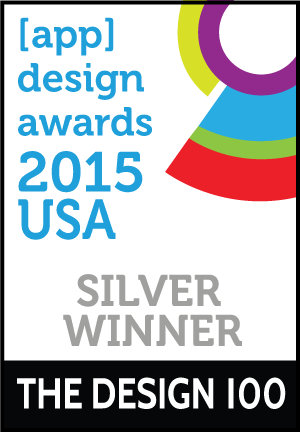 Invoice2go provides a super simple way for any small business to send professional invoices, and track expenses from a computer, tablet or smartphone - all in a single app. Rated as a top app for small business, it allows you to: -Generate custom invoices, estimates and purchase orders -Keep track of on-the-job expenses -Review charts at a glance to see how business is tracking Created by a small business owner, Invoice2go helps small business owners stay mobile, organized and connected to maximize cash flow.
Business Operations
Imagine all your team communication in one place, instantly searchable, available wherever you go. That's Slack. Slack brings all your communication together in one place. It's real-time messaging, archiving and search for modern teams. With fully native apps for iOS and Android, whatever you do on one device is reflected everywhere. Everything is in sync. We'll keep your place so you can always pick up wherever you left off.
Business Operations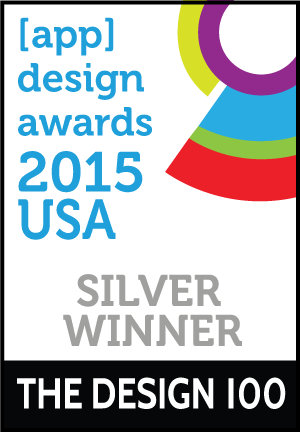 The easiest way to ship anything. Forget packaging and waiting in lines. Shyp picks up your items, packs, and sends them anywhere in the world using the lowest cost, most reliable option.
Business Platforms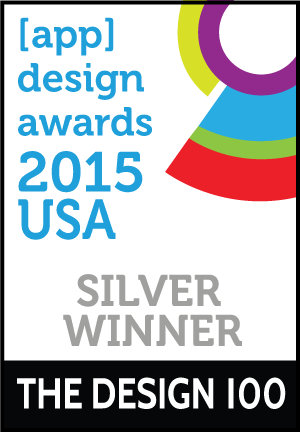 Form.com is the Enterprise Platform for web and mobile form solutions. Form.com is an enterprise-grade form software designed to help you easily transition to electronic forms. Through a combination of advanced data collection, workflow, and reporting, Form.com enhances collaboration and improves productivity across your company. Regardless of your industry, Form.com has the customizable form creation software to fit your specific needs.
Business Platforms
Formworks for business eliminates the need for paper forms and cuts data processing time in half. The Formworks platform enables companies to easily create their own forms via a web GUI. Field based staff – for example salespeople, surveyors, facilities managers or auditors – then complete the forms on their iPad during a meeting or inspection. Formworks forms look familiar - just like paper forms, and support an exhaustive range of field types, including photo and signature capture, and handwriting recognition. Data is sent instantly back to the office - reducing paperwork and enabling faster data processing.
Business Tools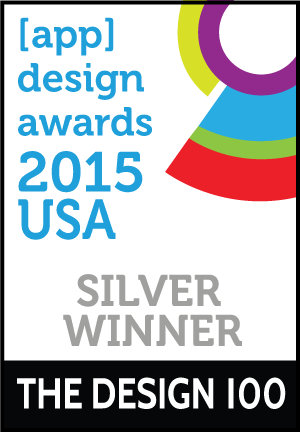 Notepad+ offers the natural feel and flow of pen to paper to make note taking a breeze – it's note-taking made easy. Choose from a selection of pens, highlighters and colors for true handwriting experience. Emphasize key words with colorful marker pens, instantly write down thoughts, ideas, scribbles, brief memos, projects, diaries, brainstorming results, inspirations, knowledge, and much more. Draw, capture, scribble, sketch out, mock up, record, or just plain write down anything, anytime, anywhere.
Business Tools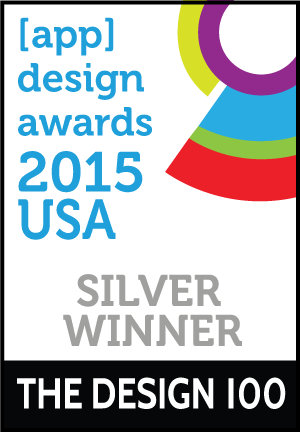 By answering more than five billion calls for its users, YouMail has become a leader in intelligent telephony services for personal and business use. Phone calls are important, but it's not possible to answer every call, and it's hard to decipher who's an important caller vs. an unwanted caller. With YouMail, phone calls are answered by its smart greeting system that automatically addresses callers by name, converts voicemail to email, and blocks robocallers. This allows users to focus on important calls, read voice messages at their convenience, and save hours of time and stress dealing with unwanted callers.
Business Tools
Team chat that's actually built for business Persistent, searchable, and loaded with goodies: video calling, screen sharing, and the security your IT team craves. Stop losing momentum with reply-to-all wars and buried email messages. Cut to the chase with @mentions and get the answer you need.
Business Tools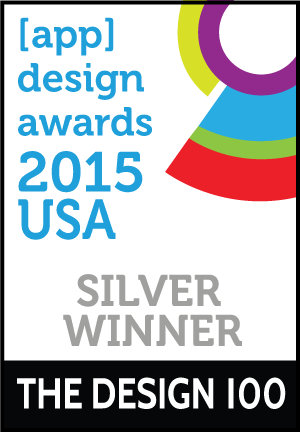 Blippar is the world's leading visual discovery app, harnessing augmented reality and image-recognition technology to bring the physical world to life through smartphones. Once the Blippar app is downloaded, people can blipp ("scan") objects they're curious about and unlock useful and entertaining content. Bl?pp [blipp] v. & n. blipp-ed, blipp-ing: the action of instantaneously converting anything in the real world into an interactive wow experience!
Community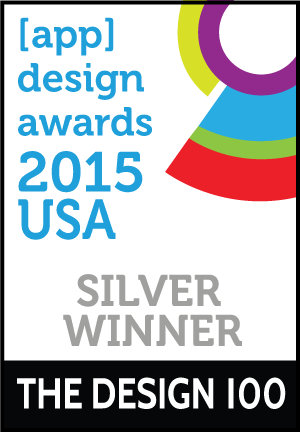 FireChat works even without an Internet connection or cellular phone coverage. Use it anywhere: planes, public transportation, cruise ships, campuses, and crowded events. All you need is a few people using FireChat. You will be automatically connected directly with one another, creating your own network for public and private communications. The more people use it, the bigger and faster your network becomes.
Community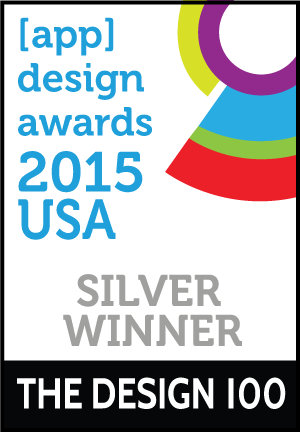 Stay storm ready with warnings and alerts sent directly to Apple Watch, iPhone or iPad – and react immediately. NOAA Radar Pro is a powerful yet easy-to-use weather station right on a consumer's device. The app features real-time animated weather radar images on a highly interactive map, enhanced with severe weather warnings and alerts, preventing bad weather from taking consumers by surprise. Available for iOS, NOAA Radar Pro is also designed for the Apple Watch.
Community
A database to inspire sustainable design choices in the creative community. From rubber to EVA foam and beyond, the Making app includes materials that are commonly used within footwear design, providing the most pertinent information and enabling users to make real-time, predictive decisions.
EdTech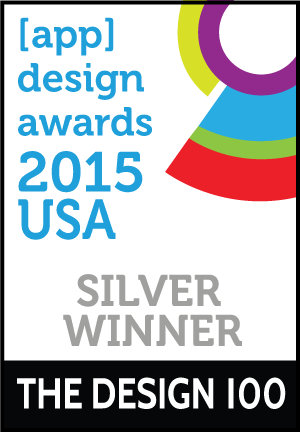 Lesson.ly's beloved learning software gives your business tools to Build, Learn, & Track the how-to content that is important to you. Lesson.ly makes easy-to-use training software for growing businesses. With dead-simple tools to build, share, and track lessons and courses, Lesson.ly is everything you need to get your teams up-to-speed and keep them there, no training background required. We help teams with new employee onboarding, sales enablement training, and customer support training.
EdTech
The Kinesiology Pro Consult was developed in conjunction with the Occupational Therapy department at GRU. This application was developed as a visual guide and resource for OT students and clinicians to learn and review how to accurately measure joint range of motion in clinic and for exams. Users are able to see the movement being measured in a clinical setting, highlighting goniometer placement as well as the prime muscles involved utilizing an animated 3D skeleton. Users can see the musculature and anatomy within the body that they typically would not be able to see while attending their patients.
Entertainment & Leisure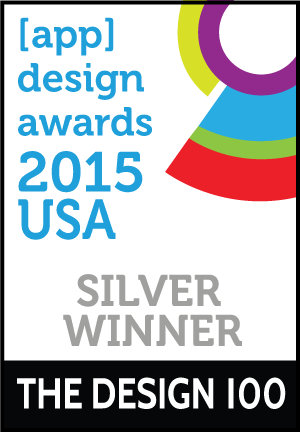 Azubu is a global entertainment network focused on eSports, providing unparalleled gaming, viewing, and interactive experiences for both broadcasters and the community. Coming together to watch the biggest names and tournaments, users across the globe engage in the highest definition eSports content. Created for and driven by the community, Azubu delivers a "lean-in" experience for viewers to interact with their favorite games, players, and organizations.
Entertainment & Leisure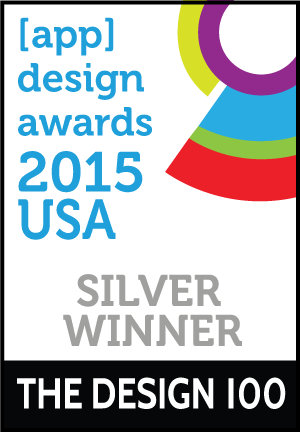 After the success of the Audi Snapchat campaign during the Super Bowl for the Audi A3, Audi was eager to continue to build relationships with female, Millennial, first-time luxury buyers. Huge helped Audi forge a first-of-its-kind social TV partnership with ABC Family's Pretty Little Liars, the most tweeted-about show on television. The partnership, a first for the network and the most deeply integrated second-screen collaboration in the automotive industry, enabled Audi to engage the target audience in a brand new way.
Family
The Suzuki® Method requires strong commitment from both students and their parents. Students need frequent at-home practice, and parents with little or no musical experience may struggle to assist their child during practice time. Designed to help violin students and their parents make the most of practice time, MyOngaku enables students to view video demonstrations of specific pieces of music simply by pointing the camera of their iPhone or iPad at their sheet music page. This innovative approach to content delivery provides students and parents easy, on-demand access to guidance they need, at the moment they need it.
FashionTech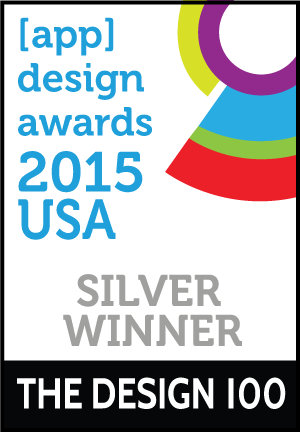 With our 3D Designer you choose the shape, colour and height of your shoes; we custom make your design and ship anywhere in the world in around 4 weeks. Introducing three steps to your perfect shoes... 1. CHOOSE YOUR SHAPE 2. CHOOSE YOUR COLOUR 3. WORLD SHIPPING
FashionTech
Shop all the hottest looks from over 350 of the world's leading designers. Scan to shop Porter magazine and discover a new way to find all that has inspired you. Create and manage a wish list of all your favourite pieces.
FashionTech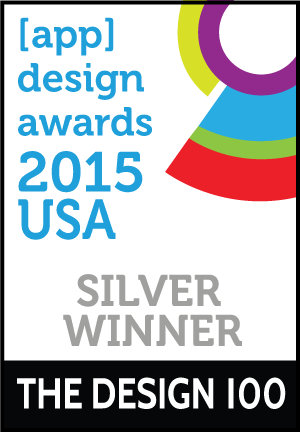 Teespring is the 100% free way to sell high-quality t-shirts. Just design a shirt in our easy designer, set a price, add a goal and start selling! Collect enough pre-orders and we'll print & ship directly to buyers, you keep the profit! Teespring is a platform that makes it easy for anyone to create and sell high-quality products people love, with no cost or risk. Our mission at Teespring is to remove the barriers between great ideas and bringing them to market. By removing every pain point and every risk, we believe we can empower millions of people to launch their own products with the same quality and economies of scale as a major retail brand. Thousands have made meaningful profits to support their hobbies, families, and benefit their communities. Hundreds of people are making over six figures per year through Teespring.
FinTech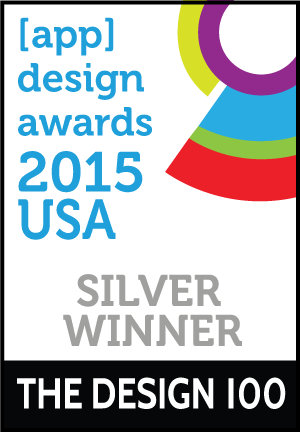 We're excited to introduce an updated Capital One mobile app for our iPhone customers. Take advantage of new-and-improved features, designed to make mobile banking easier, simplified, and more welcoming. See all of your accounts together and interact with us in a more conversational way. Our mission was to better understand the unmet human needs involved in the multi-product money management experience and find ways to solve them. We think you'll love it!
FinTech
Web and mobile payments built for devlopers. A set of unified APIs and tools that instantly enables businesses to accept and manage online payments.
FinTech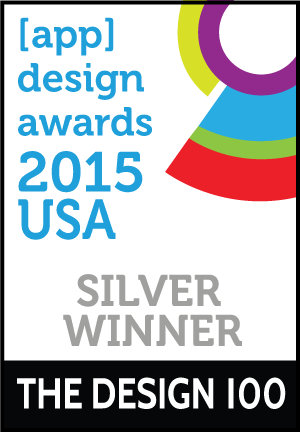 PayPal App - Your account is in your hands. Track your balance or send and request payments more securely. You can also choose how you want to pay. The app is free.
FinTech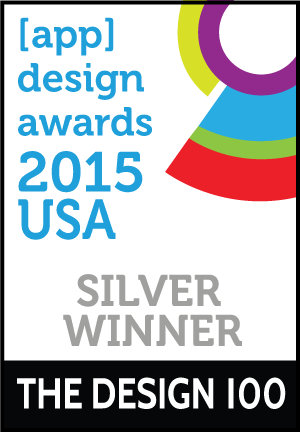 The Yodlee Financial Cloud is built on a unique technology platform, 15 years in the making. With 64 issued U.S. patents and access to more than 14,000 global financial sources, the Yodlee Platform is the perfect foundation for any digital banking or money management system, application, or service.
FinTech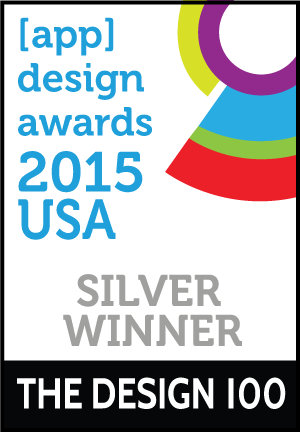 Robinhood makes financial services accessible to everyone by allowing people to trade stocks without paying any commissions and set up an account with no account minimum. The company's iPhone, Android and Apple Watch apps have taken an archaic, data-intensive system and simplified it into a user-friendly, elegant, mobile trading platform that takes it to the big brokers in a way not done before.
Food & Drink
Handpick was founded on the idea of helping to reduce food waste. Unlike traditional recipe sites and food apps that tell people what to cook, Handpick is different. Users of the app simply enter the ingredients they already have on-hand. Handpick then delivers an array of visually appealing dish ideas and their corresponding recipes. Users can review and decide what appeals to them and what they want to cook. Handpick's unique multi-ingredient search saves users time from making another trip to the grocery. This approach helps people proactively minimize food waste, while helping them stretch their food budgets.
Health
Protocol Builder is a first-of-its-kind solution for writing all types of research protocols. Protocol Builder takes a highly complex regulatory and technical writing process and enables faster protocol writing and simplifies protocol writing research decisions with a comprehensive menu of carefully designed features. It helps research investigators and research staff at hospitals and academic institutions improve the quality of research protocols, adhere to strict regulatory standards to streamline the approval process and avoid multiple rounds of revisions. By doing so, it can help get important research off the ground faster with less resources.
Health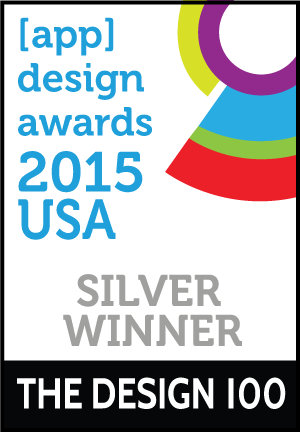 The easiest way to lookup drug information, identify pills, check interactions and set up your own personal medication records. All mobile-optimized to speed up your browsing experience.
Health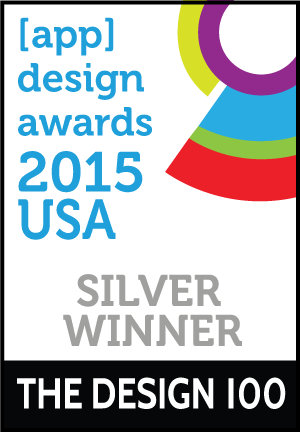 The completely redesigned Whole Foods Market app is easy to navigate and rich with stunning food photography. All to help make planning, shopping and cooking easier than ever.
Home & Living
Everyday Golf Coach is the complete golf swing analysis and coaching package, giving the user offline access to 38 HD quality coaching videos with notes covering all aspects of the game. Users can search videos for particular topics and mark favourite videos for future reference. The Swing Analyser enables the user to import and analyse their own swing videos, and compare with the library of professional swings. Drawing tools with hints enable the user to annotate their own video to assist analysis. Users can also post pictures and videos to social media showing their progress.
Home & Living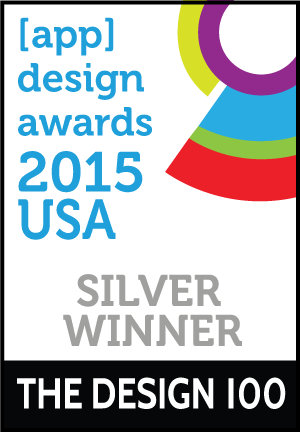 REC*IT creates a one-stop shop for college intramural sports leagues to engage with others who share the same passion. With its intuitive interface and built-in social network, users can keep track of game schedules, view stats, and communicate with team members to coordinate practices with ease. REC*IT helps its users get the most out of staying active in college!
Home & Living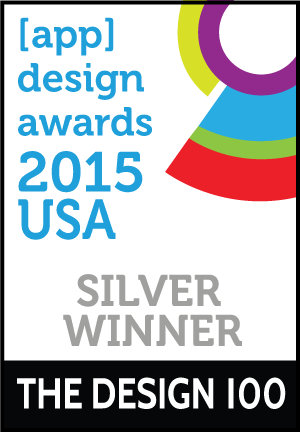 At Urban Leash, we have combined cutting-edge technology with our old-fashioned love for pets. Our mission is to provide the best possible care for your pet while making your life a little easier. Each pet care professional is hand picked and thoughrouly trainned, so you can rest assured knowing that the furriest members of your family are getting the love they need while you're away. Just pull out your smartphone, place your custom order, sit back and relax.
TravelTech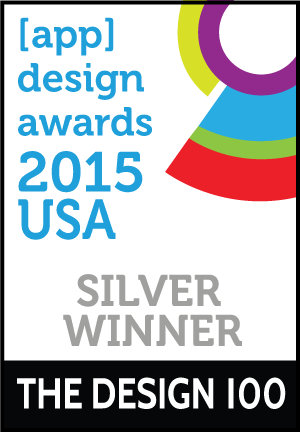 Get along without a pile of paper dictionaries or expensive services of personal human translators with Speak & Translate. Now consumers can completely destroy language barriers with the help of one single app, that's conveniently always with them. The app features multiple translation options, including: • Advanced voice recognition technology • Choice to dictate or type language for translation • Choice to receive translations via audio or text • 100 languages for text-to-text translations • 41 languages for text-to-speech/speech-to-text translations • 42 languages for voice-to-voice translations
TravelTech
Speak, scan, type or draw to translate in 90 languages. * Type to translate 90 languages * Use your camera to translate text instantly in 26 languages * Two-way automatic speech translation in 40 languages * Draw with your finger as a keyboard alternative * Download language packs for when you're traveling, or if your connection is expensive or slow. * Star and save translations for future reference * Take pictures of text for higher-quality translations or for languages not supported by instant camera translation
TravelTech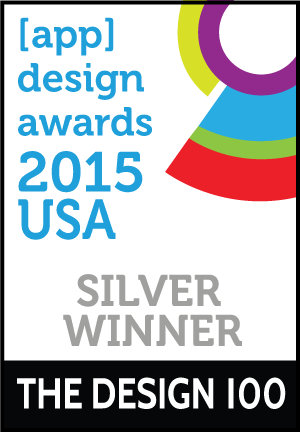 SMRT.LY LETS TRAVEL AND EVENT COMPANIES SEND SMARTER POST-BOOKING COMMUNICATIONS TO THEIR CUSTOMERS. Whether you want to provide full interactive itineraries, rich booking notifications, on-trip information, gather customer feedback or do something else entirely – Smrt.ly provides the flexibility you need to achieve your goals.
Best Of Categories
All entries submitted are automatically eligible for the relevant "Best of" category.
Select Category
Deadlines
19 July 2015 - Earlybird Deadline
20 August 2015 - Standard Deadline
10 September 2015 - Late Deadline