Awards Nominations
Business Platforms
Formworks for business eliminates the need for paper forms and cuts data processing time in half. The Formworks platform enables companies to easily create their own forms via a web GUI. Field based staff – for example salespeople, surveyors, facilities managers or auditors – then complete the forms on their iPad during a meeting or inspection. Formworks forms look familiar - just like paper forms, and support an exhaustive range of field types, including photo and signature capture, and handwriting recognition. Data is sent instantly back to the office - reducing paperwork and enabling faster data processing.
Business Operations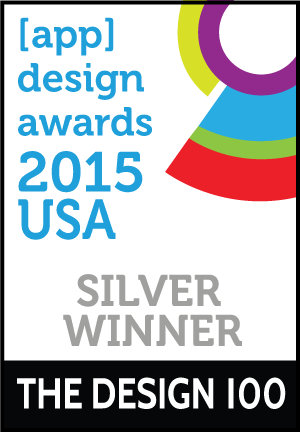 Retailers have been using paper labels to display price and product information for years. However, retailers now recognise the benefits of displaying this information digitally using electronic shelf labels (ESLs). Displaying accurate and impactful price, product and marketing messages in the store, with the ability to update this content remotely in real-time, enhances both the consumer experience and the sales and margins of retailers using Displaydata ESLs. Displaydata's Dynamic Solution helps eliminate many of the issues retailers face, including inconsistent pricing across channels, and helps bring the internet into the store with peer reviews and price comparisons displayed on ESLs.
Home & Living
Everyday Golf Coach is the complete golf swing analysis and coaching package, giving the user offline access to 38 HD quality coaching videos with notes covering all aspects of the game. Users can search videos for particular topics and mark favourite videos for future reference. The Swing Analyser enables the user to import and analyse their own swing videos, and compare with the library of professional swings. Drawing tools with hints enable the user to annotate their own video to assist analysis. Users can also post pictures and videos to social media showing their progress.
Family
The Suzuki® Method requires strong commitment from both students and their parents. Students need frequent at-home practice, and parents with little or no musical experience may struggle to assist their child during practice time. Designed to help violin students and their parents make the most of practice time, MyOngaku enables students to view video demonstrations of specific pieces of music simply by pointing the camera of their iPhone or iPad at their sheet music page. This innovative approach to content delivery provides students and parents easy, on-demand access to guidance they need, at the moment they need it.
Best Of Categories
All entries submitted are automatically eligible for the relevant "Best of" category.
Select Category
Deadlines
19 July 2015 - Earlybird Deadline
20 August 2015 - Standard Deadline
10 September 2015 - Late Deadline