Awards Nominations
Graphic Design - Corporate Identity and Branding
Principals were engaged by the Royal Botanic Garden & Domain Trust to strategically review the organisation and prepare a brand platform that emphasises the importance of their work in conservation, horticulture and science. While this conservation-anchored territory was well suited to the three botanic gardens, it did not effectively encompass the Domain, a community amenity with a wholly different purpose, as a gathering place dedicated to celebration, not conservation. The Trust had also been battling with criticism in the media suggesting that the Gardens have become overly commercial, when in fact the vast bulk of commercial activity happens in the Domain, a distinct venue that the Trust happens to manage in parallel to the Gardens. Our recommendation was to create a clearer distinction between the Domain and the Garden precincts to help combat this criticism.
Graphic Design - Corporate Identity and Branding
Principals and its specialist brand language arm, XXVI, were engaged to create a new brand strategy, name and visual identity for Imaging Partners Online (IPO) - one of Australia's fastest growing teleradiology specialists. Imaging Partners Online (IPO) are leading Australia in the practice of teleradiology, which offers 24/7 radiology reporting using trained UK and Australian radiologists to provide accurate analysis overnight.
2015 Presentation
Photo Gallery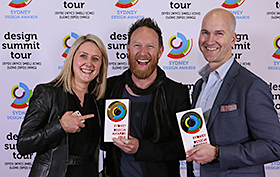 Don't forget to tag yourself, friends and colleges in the photos.
Best Of Categories
Who will win the Best of Categories?
Here are a few tips on how to improve your running. more