Marketing - Branded Experience
This award celebrates creative and innovative design for branded experiences intended to persuade an audience to purchase or take some action upon products, ideas or services. Consideration given to the technical, conceptual and aesthetic elements, user experience, audience engagement and message delivery.
Nominations in Category
Marketing - Branded Experience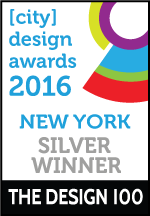 F!ZZ is a playful celebration of bubbles that embraces the concept of effervescence. F!ZZ meets the growing demand for soda mixology and a consumer desire for an immersive beverage experience. F!ZZ is the future of soft drink mixology—what we call "Fizzology"—bringing to life the fun, effervescence and excitement of soda through a unique experience filled with surprising new flavors and unexpected delights. This all-encompassing live brand experience is a sensorial and memorable experience for guests, worthy of sharing with friends and social networks. Based on PepsiCo's iconic portfolio of soda brands, F!ZZ takes the bubbles out of the bottle and transforms them into an immersive adventure for all five of senses.
Marketing - Branded Experience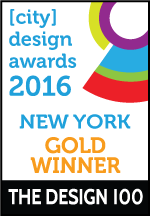 PepsiCo Mix It Up, a dynamic innovation showcase built to delight and inspire, made a significant impact at Milan Design Week 2016. Part showcase and part innovation incubator, Mix It Up featured PepsiCo's latest projects and future-thinking ideas. At this immersive, sensorial experience, guests saw, smelled, tasted, touched and heard how PepsiCo is shaping the future of design and culture itself. Design is the connecting point for popular culture, so PepsiCo launches new projects through the application of design thinking to the mediums of music, art, fashion and technology. Mix It Up creates meaningful conversations with the audience–a place to test out new concepts and get real-time feedback from those who attend and are able to hear what they are intrigued or inspired by. Successful exhibits at Milan Design Week are heralded by media outlets and challenge the whole of the design community to think even further outside of the box to deliver never seen before products, brands and experiences. The success of Mix It Up at Milan Design Week 2016 solidified the notion that the PepsiCo portfolio is more than food, beverage, and packaging – it's home to engaging experiences and lifestyle brands.
Marketing - Branded Experience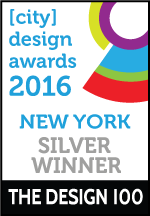 PepsiCo NSPIRE™ was developed to showcase our "Better Together" portfolio of both snacks and beverages to holistically engage customers and consumers through culinary innovation. The development of PepsiCo NSPIRE came about after the creation of our Pepsi Spire machines. The Pepsi Spire family offers a state-of-the-art touchscreen fountain dispenser that transforms today's beverage pouring process into a new, engaging consumer experience providing up to 1000 beverage combinations. It offers all this capability in a personal format that provides versatility to fit into different Foodservice environments while offering a new, efficient consumer operational flow in the process. This new digital equipment innovation portfolio brings variety and engagement to consumers. One innovation led to another, and the concept of NSPIRE was born. PepsiCo's global design team worked in collaboration with the award-winning industrial designer Karim Rashid to thoughtfully create PepsiCo NSPIRE to provide consumers with a dynamic and contemporary opportunity to engage with the company's brands.
Marketing - Branded Experience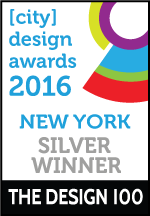 Millennials and teens longed for Chicken Fries, and begged Burger King to bring them back.
Marketing - Branded Experience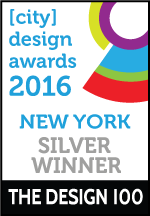 The AG6 is the first known gym to use the pressure-sensitive LED system, which is officially known as PRAMA. When implemented correctly, gym patrons will improve their reflexes and muscle memory while they burn up to 1,000 calories through generated short-bursts of intense exercise, all within 45 minutes.


Past Nominations
2016 Presentation
Photo Gallery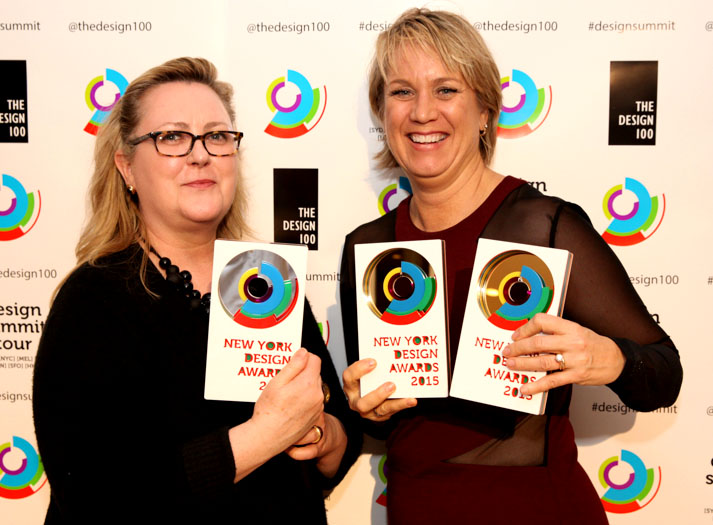 Don't forget to tag yourself, friends and colleges in the photos.