New York Design Awards
design100 proudly announces 2015 New York as the 2015 kick off city for its [city] design awards program. Renown as one of the world's leading design centres, New York is the perfect city to launch our 2015 series, where our key focus this year is growing demand for design.
From architecture, to service design through to tech products in every which way and manner, we look forward to presenting New York's design collection to our vast design100 community.
Like all design100 awards programs, the New York [city] Design Awards will celebrate creativity, courage and innovation in design. Uniquely we look at design from the perspective of both creator and commissioner. The awards provide a distinctive opportunity for all sectors of the industry to participate across an extensive range of categories and achieve marketplace recognition.
If you have a design presence in New York as either a commissioner or creator, then we encourage you to venture forth and come on the journey as we celebrate courage and the design heroes in the New York region.
The awards will culminate with the design economy forum and trophy presentation as part of DESIGN SUMMIT [NYC].
Over the last few years we have developed a thriving community of design advocates professionals and people in the marketplace who consume and commission a large percentage of the work nominated.
There's probably a lot more that you would like to know:
Join us as we celebrate courage and astounding achievements and developments in the design industry.
Key Dates
6 April 2015 - Earlybird Deadline
1 October 2015 - Standard Deadline
16 November 2015 - Extended Deadline
17 November 2015 - Judging & Ratings
22 November 2015 - Rating closes
23 November 2015 - Winners announced
2 December 2015 - Awards Presentation

🕒 22/08/2016


Classically design has been valued in terms of resource costs. This might make sense at a project level, it is less relevant in enterprise wide design. The transformation of design from the design department to the boardroom means different thinking, different concepts and different measures of value.
more ....
🕒 22/08/2016


A cultural shift is occurring around design. In leading organisations design has moved out of the department and into the boardroom and is driving strategy at the very top of the level of the organisation. This transformation is Enterprise Wide Design.
more ....
🕒 17/08/2016


Smart home technology offers a lot of potential to make things generally easier, but in practice, it can add a lot of complexity and confusion to a person's life. Logitech's new Pop Home Switch tries to reverse the trend, delivery light-switch level simplicity for even the most sophisticated smart home setup.
more ....
🕒 17/08/2016


More than 79 million people read BuzzFeed every month and the media company has built an empire on OMG-Cute-Fail-WTF moments that give bored desk jockeys some reprieve from their menial jobs. Predictably, its new office in New York City reflects the editorial content that's carried the brand — memes, emojis, '90s pop culture, food porn, and then some.
more ....
🕒 17/08/2016


Aspect Imaging, in partnership with the design consultancy Frog, has created a new MRI machine designed with newborns in the neonatal intensive care unit (NICU) of hospitals in mind. Because the system can safely be placed inside the NICU, the new machine dramatically decreases the time and preparation involved in a typical MRI.
more ....
2015 Presentation
Photo Gallery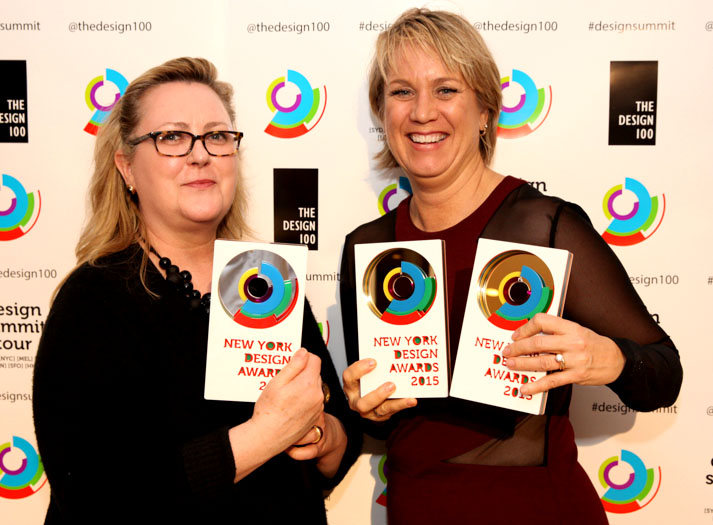 Don't forget to tag yourself, friends and colleges in the photos.