Panel Opportunities
Our Global Design Advisory Panel is comprised of Design Giants from all disciplines.
If you are an industry leader in your field, understand the cultural & economic benefits design provides and would like to be involved contact,
Mark Bergin
with your details, area of expertise and program interest.
Panel
THE DESIGN 100 leverages the collective intelligence of 100 Design Giants and Ambassadors from around the globe. These design leaders provide their time to help champion those who commission and create leading design projects.
Design panel members
•
Understand the cultural and economic benefits design brings to the table
•
Are committed to making a difference
•
Are focused on what's next
•
Are
a voice in the design economy
Join the panel

•
Build voice for your perspective of tomorrow
•
G
ive back and promote the benefits of great design
•
Celebrate the creative courage of others
•
Grow demand for design in the marketplace
What you will acheive
•
You will be part of a new conversation around design, a demand focused conversation
•
You will be assisting in promoting the demand of design
•
You will recognise designers and commissioners for their design courage
•
You will establish new connections and cement relationships with other design leaders
Tasks – 10 hours total
•
2hrs - curate nominations - 2 projects minimum
•
2hrs - rating - 20 projects minimum
•
2hrs - design economy forum - panel member
•
2hrs - awards presentation
Recognition of your input
All panel members start off as rookies, some become "All Stars" others move into our "Advisory Hall of Fame". Recognition is the foundation of THE DESIGN 100. As well as recognising projects, we recognise and celebrate the people who lead and drive the collective intelligence in each program.
2016 Presentation
Photo Gallery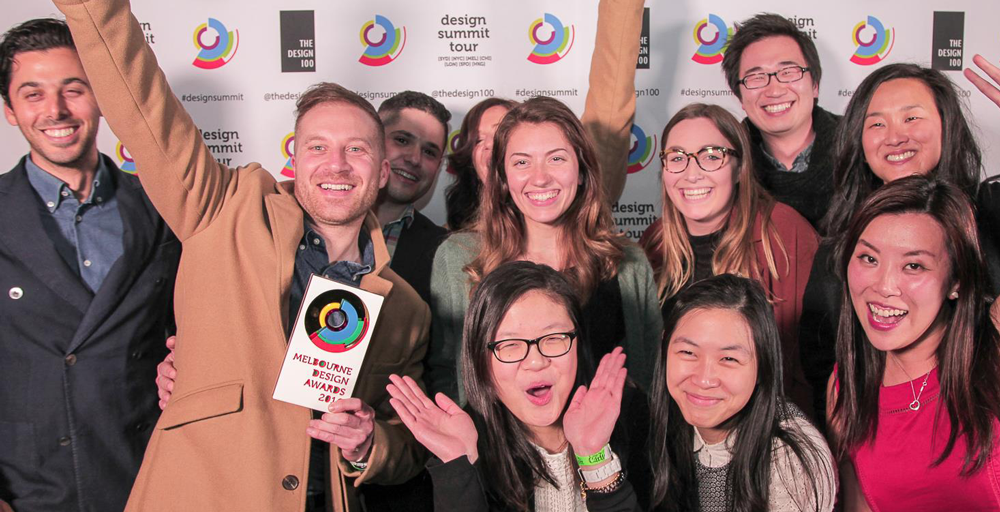 Don't forget to tag yourself, friends and colleges in the photos.