Category Listing - Marketing
Best Mobile Marketing Campaign
This category recognises campaigns that use elements such as competitions, promotions & messaging to engage customers on the mobile channel exclusively.
2014 Presentation
Photo Gallery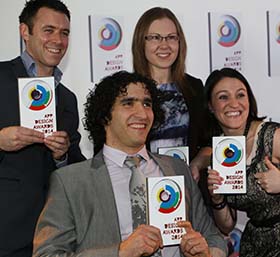 Don't forget to tag yourself, friends and colleges in the photos.
Best Of Categories
All entries submitted are automatically eligible for the relevant "Best of" category.