Sales Force
This category relates to applications that are design to aid a sales force become more productive.
Nominations in Category
Sales Force

The Alsco Sales Office application unlocks traditional IT constraints on their vast field force. It utilises a mix of advanced features delivered in an intuitive user interface, which unlocks the potential of their existing enterprise applications and allows each employee to maximise their daily output.
2014 Presentation
Photo Gallery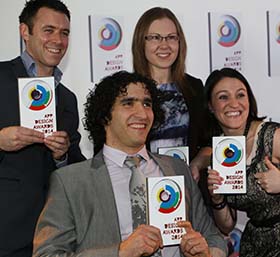 Don't forget to tag yourself, friends and colleges in the photos.
Best Of Categories
All entries submitted are automatically eligible for the relevant "Best of" category.